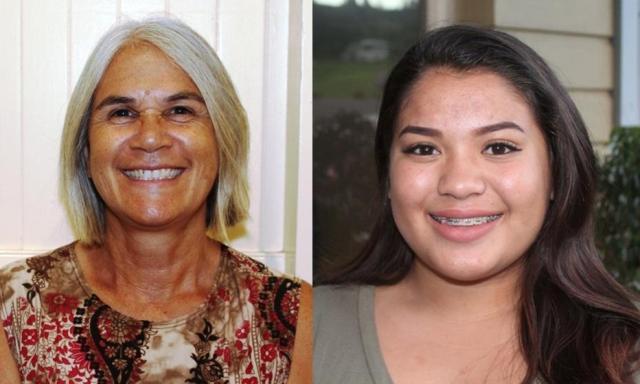 NKCRC's Board of Directors recently welcomed two new members: Liz Bautista and Kamaile Gusman.
Born and raised in North Kohala, Liz graduated from Kohala High School and attended Lane Community College. She works at Kohala Middle School as an Educational Assistant. She is an active member of Sacred Heart Parish and Kohala Kumiai Club. Liz was formerly the president of KCAA. She enjoys the outdoors and helping the community. She joined our Board in August 2017.
A Kohala native, Kamaile is the president of the Kohala High School Junior Class and has been active in student leadership throughout her years at KHS. She is a board member of the Student Credit Union and on the Homecoming Committee. She was also involved in the Ka Hana Noeau mentorship program. She joined our Board in September 2017.