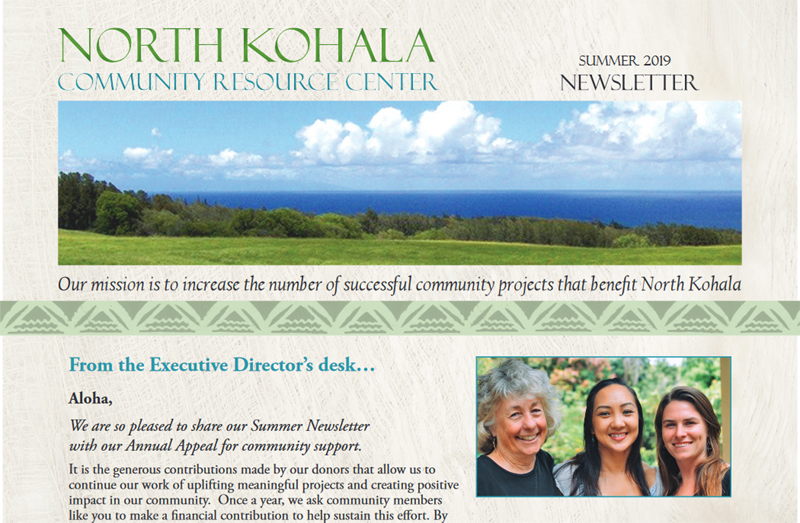 We are so pleased to share our Summer Newsletter with our Annual Appeal for community support. It is the generous contributions made by our donors that allow us to continue our work of uplifting meaningful projects and creating positive impact in our community.
Once a year, we ask community members like you to make a financial contribution to help sustain this effort. By making a donation, you are actively recognizing the importance and value of the work of the Resource Center in North Kohala. We area deeply grateful to each and every one of our donors!
Continue reading to learn more about our work with 88 sponsored community projects!